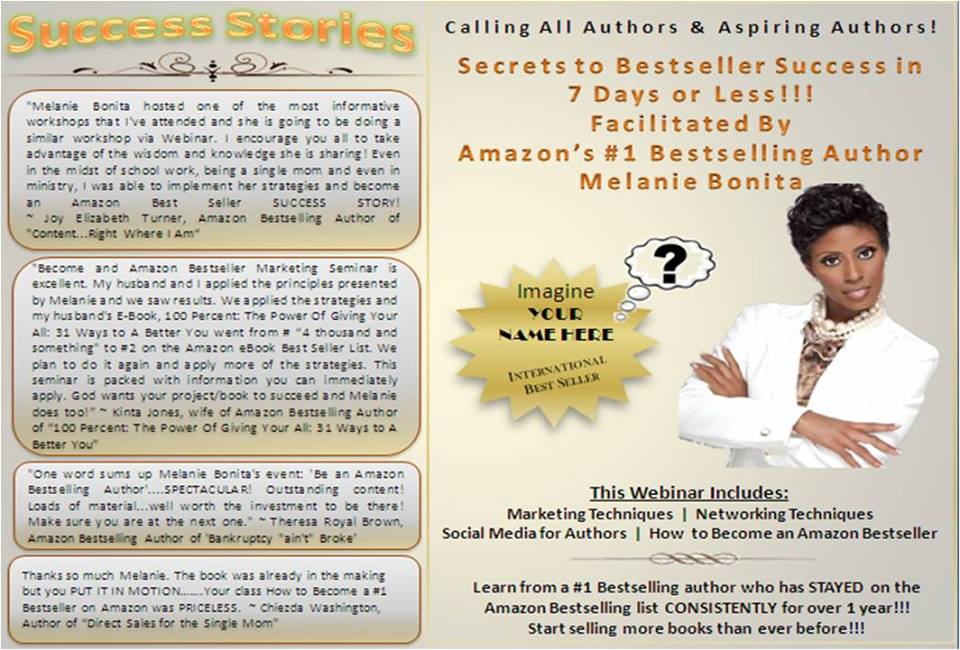 CALLING ALL AUTHORS!
Find out how I SOLD over 200 eBooks one day last week!
ARE YOU READY?
I'll Help You Make Your Book
A Bestseller…
"I've done it for my own book, propelling it to the Amazon
Bestsellers List.
I've also helped
other authors become bestsellers with NO marketing costs!
Melanie Bonita has been coined the "Amazon Expert by the "Networking Guru" George Fraser!
—Learn 7 Easy Steps & Strategies
to Getting on the Amazon Bestsellers List